Xero's bank rules have just got better, be it for experienced long time users, or newcomers looking to improve efficiencies in their business.
Those of you within the retail sector that have been using Xero for some time, will be very familiar with the cumbersome task of reconciling your PDQ bankings individually as they appear on the reconcile screen in Xero. This may also be apparent should you have a large volume of cash bankings. If you are one of these individuals, then Xero's latest product update will be music to your ears!
Xero's bank rules are a fantastic feature which allow you to set up rules to that trigger when a certain criteria is met to automatically code up your transactions. For more information on this see our previous tip on how you can utilise these and improve your efficiencies on keeping up with the numbers.
These rules will typically be driven by the bank statement narrative or payee for each statement line as they are imported and appear into Xero. Where was previously not possible, Xero's development team have introduced a new feature that allows you to apply these rules to transfers between your bank accounts in Xero. This may take the form of a standard bank account, a credit card or most notably a takings or cash control account.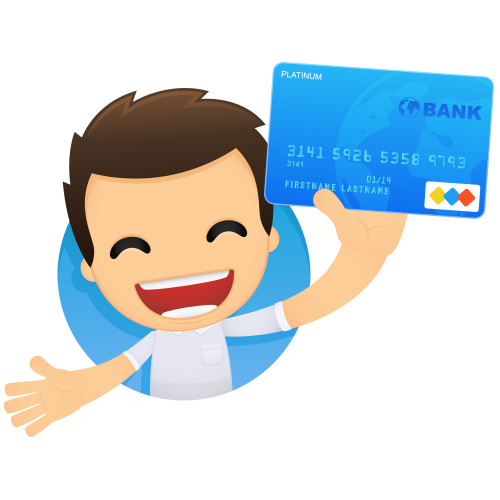 With electronic payments on the rise and becoming the more preferred method of payment, rising 10% in the UK in 2016, daily PDQ receipts are swiftly becoming more prominent within the retail sector. This means daily receipts for you to reconcile, and may equally be the case if you have a large volume of cash takings that you bank on a regular basis.
Although Xero makes it incredibly easy in allocating these receipts, previously these had to be transferred manually on an individual basis. Not any more!
Xero now allows you to set up bank rules to recognise these receipts and suggest "bank transfers" based on a tailored narrative and sets up the transaction for you. It really is as simple as the cliche of "a click of a button". Long gone are the days of the tedious task of individually coding up your cash and PDQ receipts.


Intrigued?


Let Xero do the hard work so you can dedicate your time to what you do best, running your business.
See all the Xero features that can help you run your business beautifully at Xero.com/features
Previous Tips
September 2017 –
Tracking In Xero In Xero
August 2017 – Manage User Privileges In Xero
July 2017 – Tailored Account Codes In Xero
June 2017 – Payment Types In Xero
May 2017 – Inventory Items In Xero
April 2017 – Xero's Inbuilt Calculator
March 2017 – Expense Claims In Xero
February 2017 – Customise The Dashboard In Xero
January 2017 – Customisable New Reports In Xero
December 2016 – Email Templates In Xero
November 2016 – Bank Rules In Xero
October 2016 – Smart Lists In Xero
September 2016 – Files in Xero
August 2016 – Direct Bank Feeds In Xero
July 2016 – Managing Bills and Purchases in Xero
June 2016 – Shortcuts In Xero
May 2016 – Email Integration
April 2016 – Recurring Sales Invoices
March 2016 – Two Step Authentication
February 2016 – Xero Search
January 2016 – File Storage in Xero
December 2015 – Invoice Reminders
November 2015 – Xero on the go, with Xero Touch
October 2015 – Invoice Payment Terms
September 2015 – Sales Invoice Customisation
August 2015 – Business Performance Review
July 2015 – Cash Coding In Xero
June 2015 – Xero to Xero Billing
May 2015 – Find and Recode
April 2015 – Online Invoicing