At your VAT period end and ready to submit your VAT Return?
With just a couple clicks this can easily be done from within Xero providing you with a published summary audit report for future reference.
Before you go ahead with the submission however, there are a couple of checks you can carry out and things to be aware of to ensure everything is ready to go.


VAT Basis
The most common basis' for VAT are either the "Cash" or "Accruals" basis. These are quite different however where claiming the VAT back will depend on different criteria being met.
The VAT Basis can be identified from the "Financial Settings" from within the "General Settings" on Xero.
(Settings > General Settings > Financial Settings)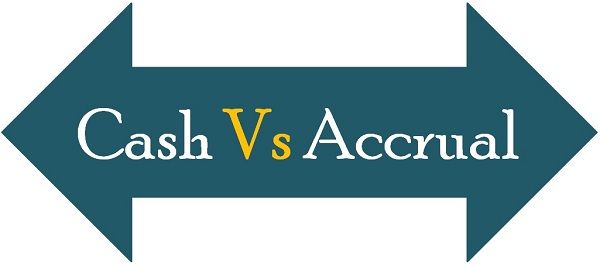 Cash Basis
VAT will only be declared on sales and claimed on expenses where the amount has actually been paid. This may either be from a bank/credit card transaction in the period or an outstanding cheque not yet cleared. For example if you are utilising a Purchase Ledger for your expenses, while an invoice may have been recorded on Xero, the VAT Return will only reflect this and include the VAT on the expense once it has been paid. This is also the case with sales, VAT will only be declared to HMRC once your customers have paid you.
Therefore it is important to ensure all of your bank/PayPal accounts and credit cards are up to date for the period end, and where Purchase/Sales Ledgers are being utilised, that all customer and supplier invoices have been raised/posted allocating ALL receipts/payments to their respective invoices.


Accruals Basis
Where the cash basis is centred around the bank and whether invoices have been paid or not, under the accruals basis VAT can be claimed at the Tax Point, in most cases being the date of the invoice*. For example, this means that VAT can be claimed on an invoice posted to the Purchase Ledger even though you are yet to pay it. (This is a particularly useful basis to be on if you are not invoicing sales and have no debtors, therefore claiming VAT back on your expenses before you pay for them aiding in cashflow). As with the Cash basis, this is also reflective of raising sales invoices, you will have to declare the output VAT to HMRC whether you have received the money from your customers or not.
*Please note the Tax Point for deposits received from customers is considered to be the earlier of money received and raising an invoice, therefore the deposit receipt and needs to be considered for VAT, see our June 2017 Tip – Payment Types In Xero for more information.
Although VAT claimed/declared is primarily derived from invoices within the ledgers, it is good practice to ensure your bank/credit card/PayPal accounts are up to date at the period end and that all cash expenses have been recorded. This will ensure any available input VAT on bank transactions where no invoice has been posted to the Purchases Ledger (such as transactions reconciled via bank rules/on the fly) will be include within the VAT Return for the period thus maximising input VAT potential keeping your VAT bill down!


VAT Return
You can navigate to the VAT Return screen from the "Reports" menu tab.
(Reports > VAT Return)
From here you will see various line items referenced with box numbers. These correspond to the transactions that have been entered into Xero for the period. The key box number to keep your eye on here is Box 5. This is the total calculated VAT that will be owed to/from HMRC based on the transactions you have entered.
These values will also be inclusive of any "Late Claims" as explained below should they exist for the period.
You are able to see a breakdown of the underlying workings for each box's figure using the "VAT Audit Report" also explained in more detail below.


Late Claims
It is not uncommon to stumble across an old invoice of which you have not claimed back the VAT. All is not lost however, we can recover the VAT on this invoice by submitting a "Late Claim" on Xero. (Providing the invoice is not older than 4 years). This means that any invoices dated prior to the reporting period, will be recognised as a late claims.
To allow Xero to include these withing the VAT Return workings, ensure the "Late Claims" box is checked on the face of your VAT Return before submission to HMRC.


VAT Audit
The "VAT Audit" section of the VAT Return is a very useful tool to review your postings and treatment of expenses for the period. This can be found as an additional tab on the main VAT Return screen as mentioned above.
A review of this report may highlight oversights such as claiming VAT on insurance or bank charges, or even allocating the incorrect VAT category, such as allocating a refund of expenses as 20% VAT on income rather than expenses. By contrast this may also highlight transactions such as sales that have been incorrectly coded with as VAT which may need to be adjusted.
This report can also be downloaded as an Excel file for efficient interrogation of data.


VAT Return Submission To HMRC
Once all of the above checks have been completed, the VAT Return is ready for submission to HMRC. To navigate to the publication screen, click the green "File VAT Now…" button under the VAT Return in the main screen.


From here you will be able to customise the report ready for publishing in Xero. You can amend the report title narrative, the named author and opt to include a cover page with a company logo where desired.


From here, simply click publish and a HMRC login prompt will appear. Ensure your VAT Registration Number is correct" and enter your HMRC credentials just as you would normally on their website. Then simply click file and publish.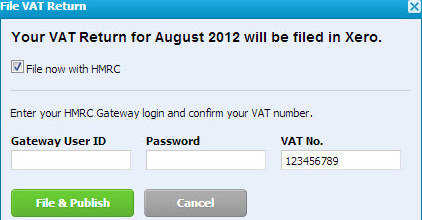 Once you have filed the VAT Return, you can monitor it's status from the "Filed with HMRC" tab under the "Reports" screen.
(Reports > All Reports > Filed with HMRC).
During the submission process, this will show as "Pending". This will then confirm successful submissions while also highlighting any rejections by HMRC for you to investigate.


EC Acquisitions and Reverse Charges
Should you be making purchases from overseas, you may need to be recording VAT with "Reverse Charges" and "EC Acquisitions " the below video shows a brief example of this.


For further information on submitting your VAT Return through Xero, please see the Xero Help page.


Let Xero do the hard work so you can dedicate your time to what you do best, running your business.


See all the Xero features that can help you run your business beautifully at Xero.com/features
Previous Tips
April 2018 –
Sales Invoice Customisation
March 2018 – Cash Coding In Xero
February 2018 – Xero to Xero Billing
January 2018 – Find and Recode
December 2017 – Online Invoicing In Xero
November 2017 – Budgets In Xero – Update
October 2017 – Bank Rules In Xero – Update
September 2017 – Tracking In Xero In Xero
August 2017 – Manage User Privileges In Xero
July 2017 – Tailored Account Codes In Xero
June 2017 – Payment Types In Xero
May 2017 – Inventory Items In Xero
April 2017 – Xero's Inbuilt Calculator
March 2017 – Expense Claims In Xero
February 2017 – Customise The Dashboard In Xero
January 2017 – Customisable New Reports In Xero
December 2016 – Email Templates In Xero
November 2016 – Bank Rules In Xero
October 2016 – Smart Lists In Xero
September 2016 – Files in Xero
August 2016 – Direct Bank Feeds In Xero
July 2016 – Managing Bills and Purchases in Xero
June 2016 – Shortcuts In Xero
May 2016 – Email Integration
April 2016 – Recurring Sales Invoices
March 2016 – Two Step Authentication
February 2016 – Xero Search
January 2016 – File Storage in Xero
December 2015 – Invoice Reminders
November 2015 – Xero on the go, with Xero Touch
October 2015 – Invoice Payment Terms